Our review of the London Notting Hill Carnival 2018 – an explosion of colour and culture. What was on, Guide and Route Map for 2018.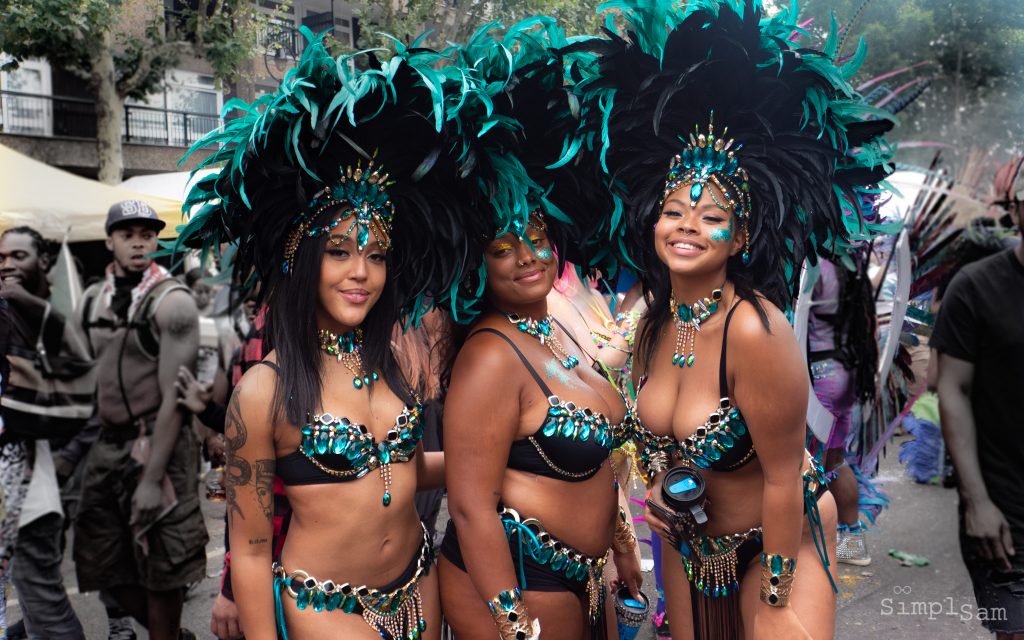 Put on your dancing shoes and get ready for Europe's biggest street festival.
The Notting Hill Carnival is a free annual musical entertainment event that has taken place in London since 1966 on the streets of Notting Hill, West London in the Royal Borough of Kensington and Chelsea.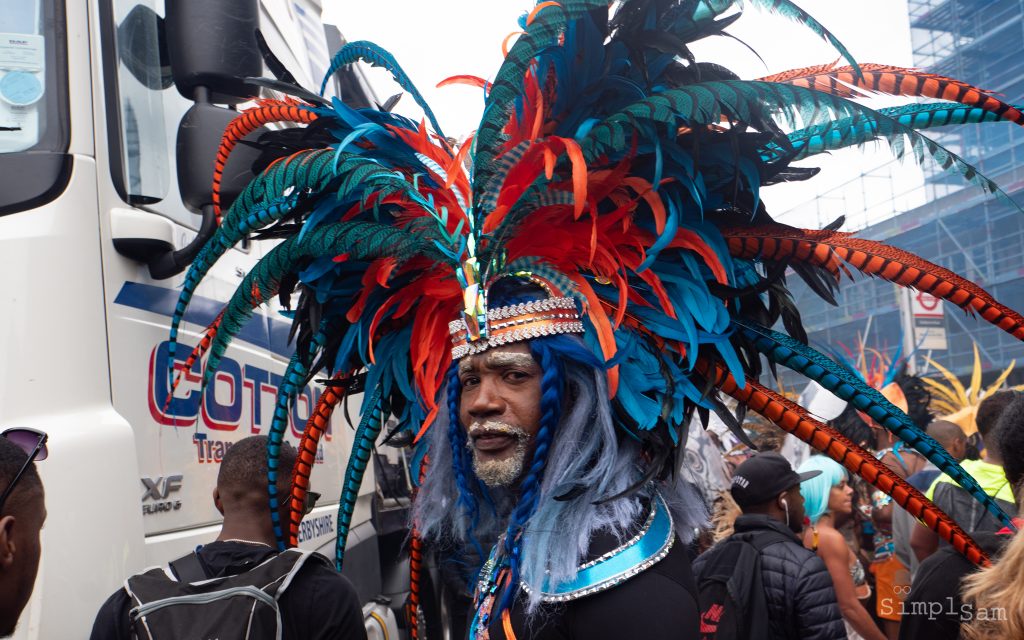 Over the course of 3 (yes 3) days – the streets of London will come alive with the rich intoxicating flavour of far away places – pulsating to the beats of soulful music. Culminating in the grande finale on the August Bank Holiday Monday.

The Best of Notting Hill Carnival 2018 Video
Centered around the infamous Ladbroke grove — there will be a near-endless parade of striking performances. The greatest spectacle on earth!
>> Take a moment to visit our Notting Hill Carnival 2016 & 2017 photo galleries.
Who is Carnival for?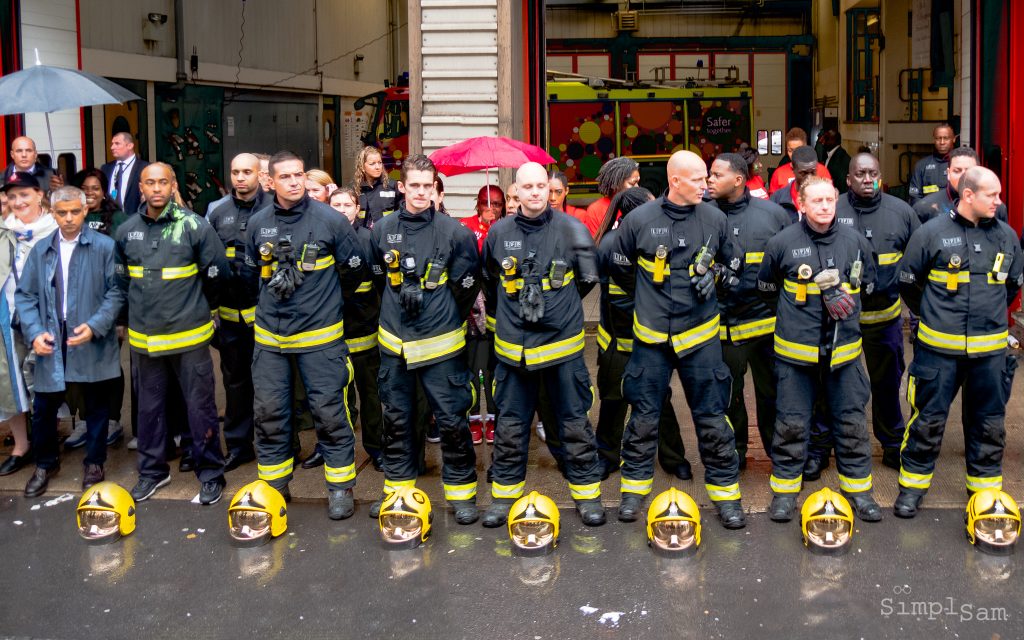 "Carnival is for everyone" — the young and the old, the brave and the bold. It is Europe's biggest street festival.
What is the London Notting Hill Carnival? And Why?
Carnival is one heck of a street party. It dates back to 1966 bringing together the expat community of the Caribbean in celebration of the Caribbean culture.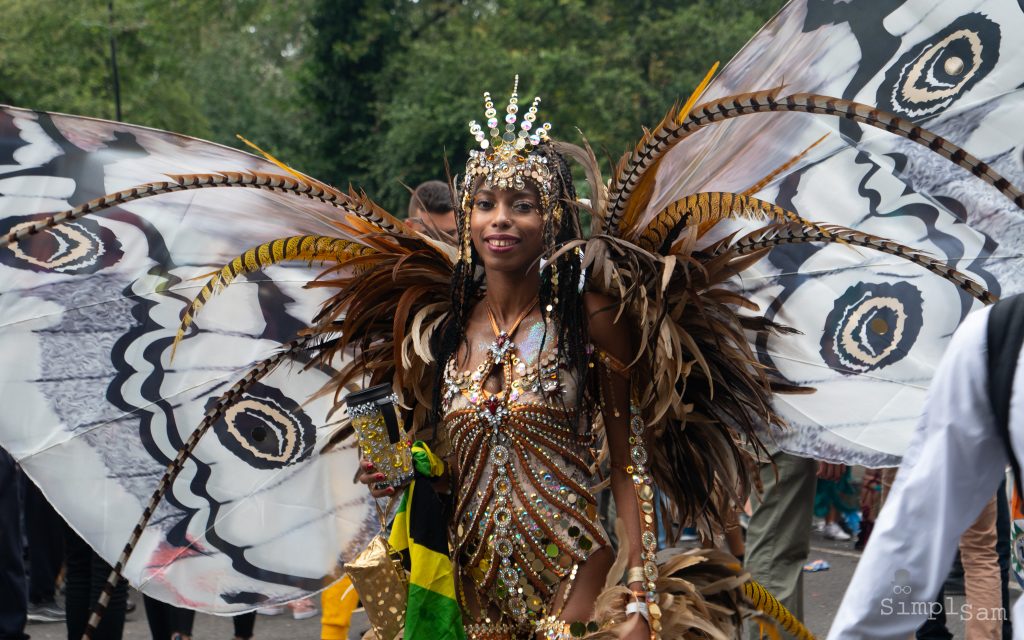 Today it is a premier one-stop destination, with over 2 million revellers attending the festivities. DJ's, Bands, Singers and Performers entertained the crowds with Calypso, Soca, Rap, Reggae, Blues, Soul and modern Dance music.
Photo Gallery (25 Photos – Click to view)
So, When was the London Notting Hill Carnival 2018?
The 2018 programme saw another 3 day event,  with carnival events taking place over the bank holiday weekend of the 25th, 26th and 27th of August.
Day 1 – Saturday 25th August 2018: Panorama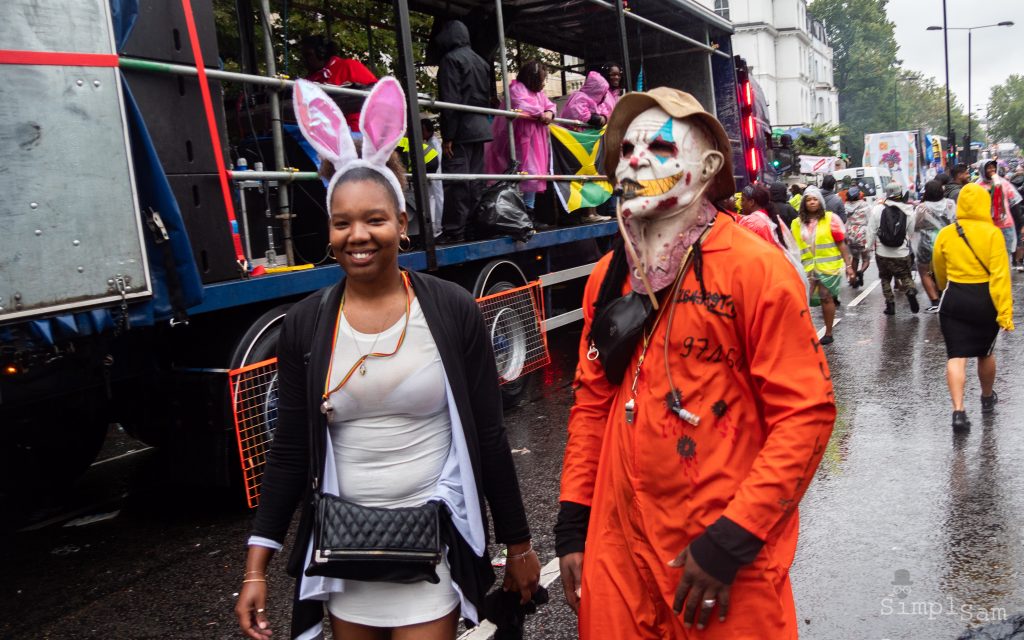 Panorama is a steel band playing competition – which takes place between the hours of 7pm and 10pm BST. The free £5 entry open air competition event was held in Emslie Horniman Pleasance park.
Day 2 – Sunday 26th August 2018: J'Ouvert and Children's / Family Day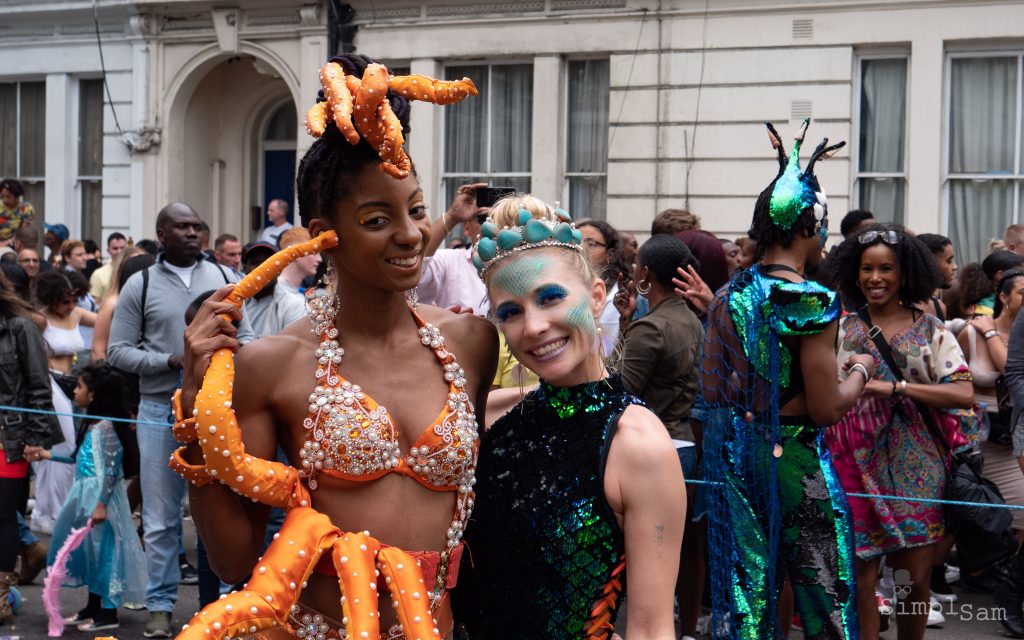 The Children's Sunday Parade / Family Day is a 'slightly' quieter affair than the Monday. But don't be fooled into think that it will be quiet. It was still very busy & bustling (despite the rain), but with a slightly more considerate crowd.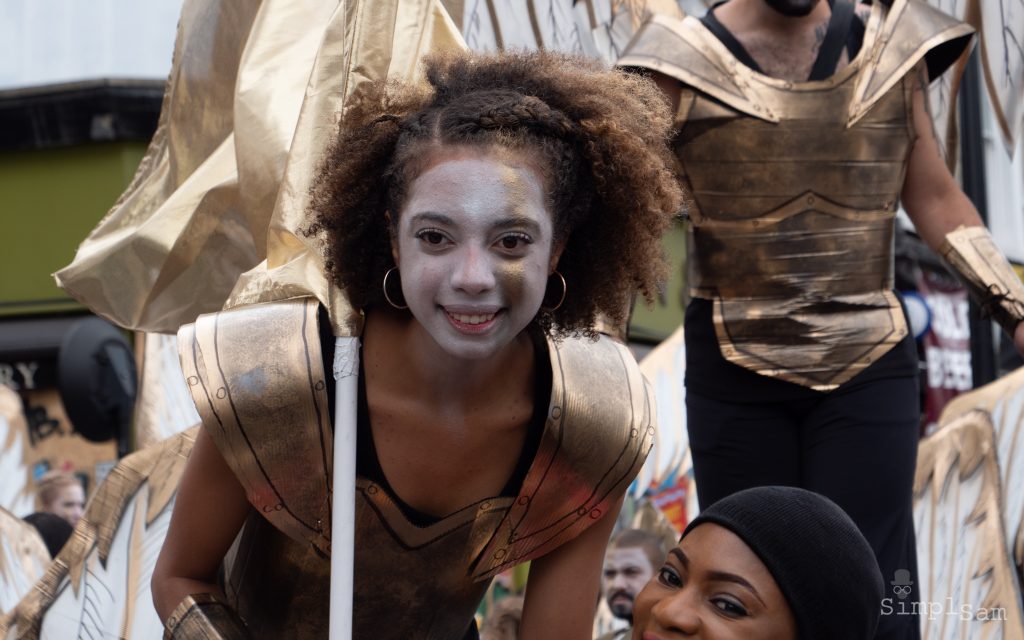 There were many floats and processions with booming sound systems and a plethora of colourful costumes.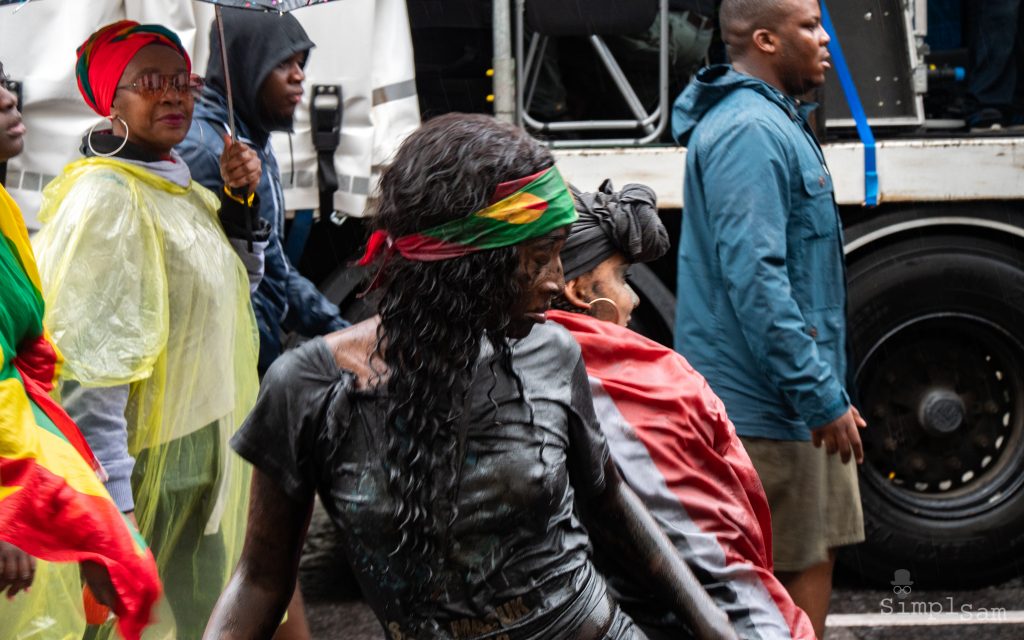 J'Ouvert is a tradition throughout parts of the Caribbean, where participants (also known as "Jab Jabs") wear chains and smear paint, mud & oil on their bodies and throw powdered & liquid paints at each other. The activities start at 6am (yes – nice and early) on Sunday morning – before the main processions begin.
Day 3 – Monday 27th August 2018:  Bank Holiday
If you thought Sunday was busy — we played sardines on Bank Holiday Monday.
Party like Pro's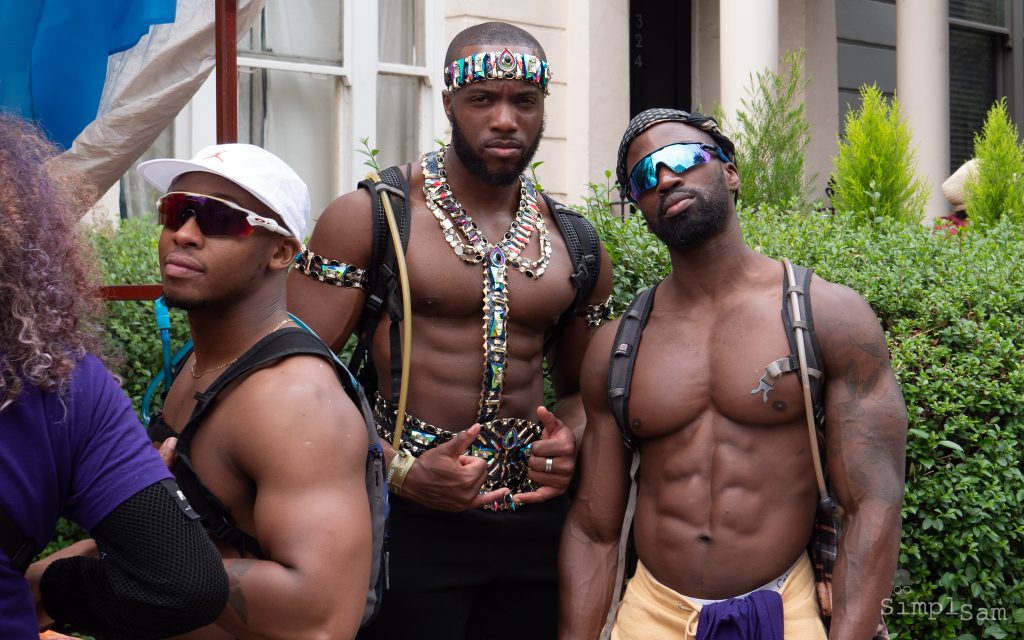 Carnival was busy with over 2 millions visitors descending on West London over the 3 days of events.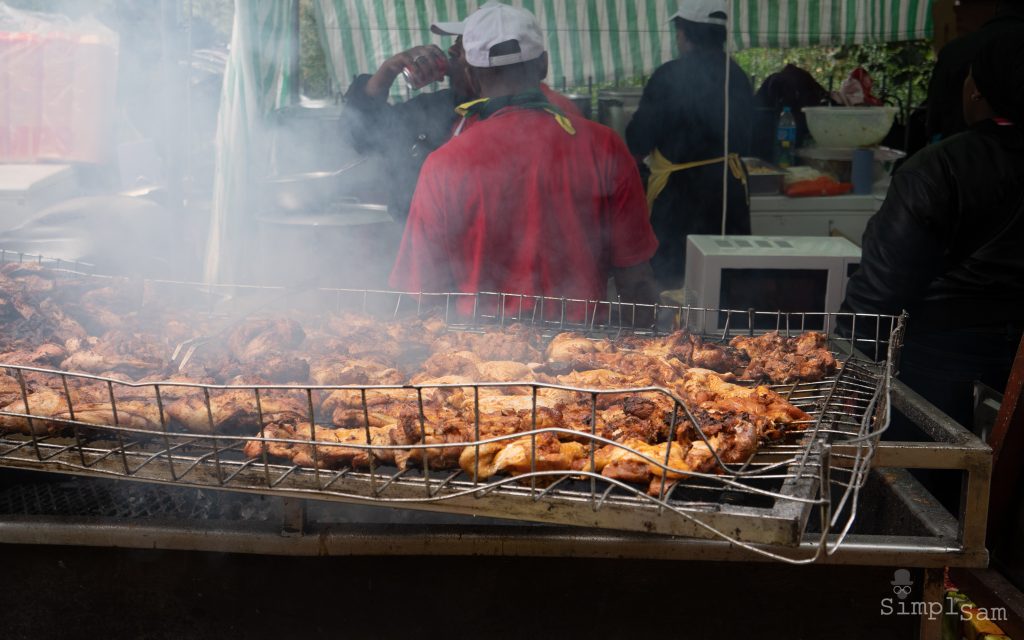 Soak up the music, party and atmosphere with plenty of exotic food and rum to help wash them down.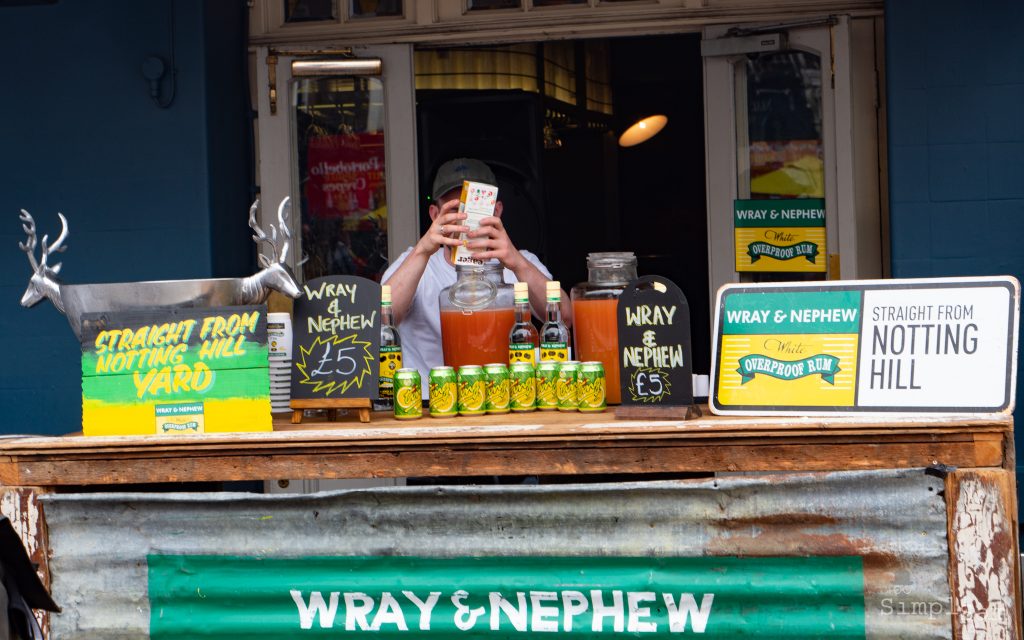 Notting Hill Carnival is the world-wide renowned celebration of West Indian history, traditions, culture and music. A diverse platform welcoming all to one of the worlds greatest traditional celebrations .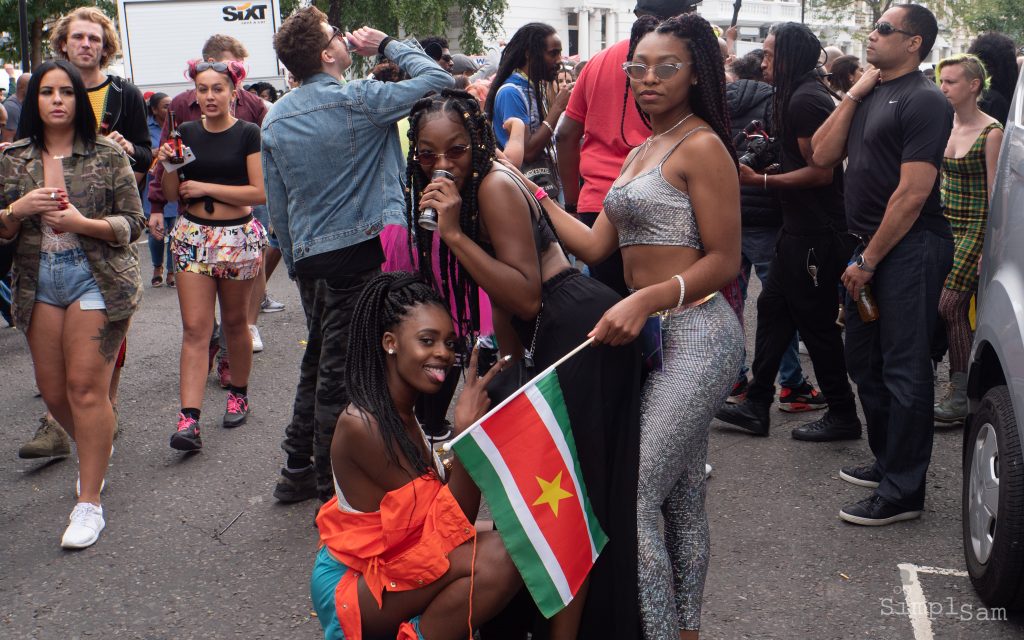 Not to be confused with the similarly named Nottingham Carnival.
Where did the Notting Hill Carnival 2018 take place?
Slap bang in the heart of West London, England centred around the Notting Hill area W10/W11 encircled by the main roads: Ladbroke Grove, Kensal Road, Westbourne Grove and Westbourne Park. The area featured in the hugely popular 1999 "Notting Hill" romcom film – staring Hugh Grant and Julia Roberts.
Notting Hill Carnival Route // Sound SYSTEM // Toilets Map