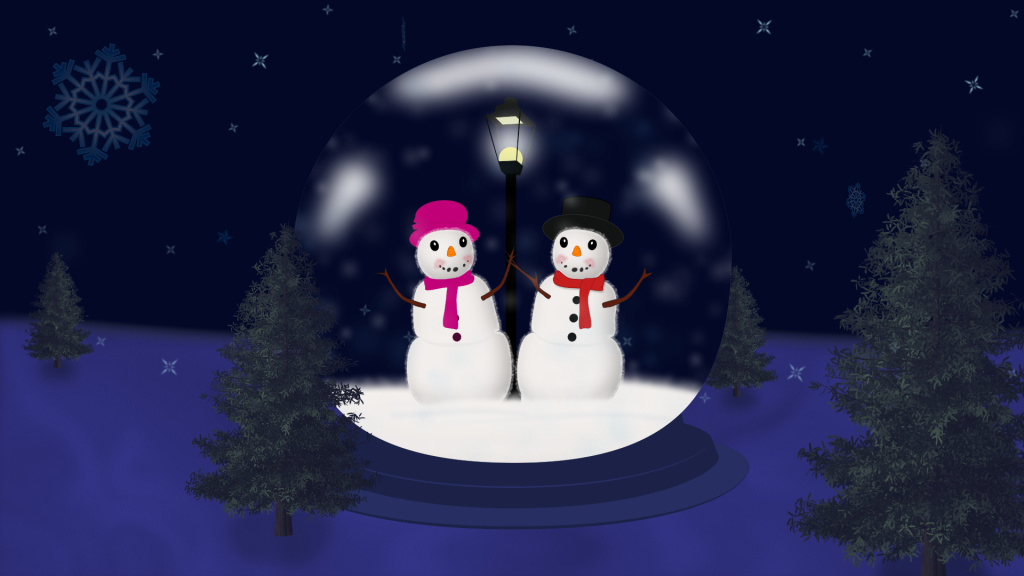 A seasonal holiday jingle  – Jingle Bells 2D/3D  animation created with Moho Pro (Anime Studio) – inspired by the theme Snow Globe.
"Jingle Bells" – one of the best-known songs in the world, was written by James Lord Pierpont and published under the original title "The One Horse Open Sleigh" during the autumn of 1857
The jingle was first recorded in 1889 on an Edison cylinder. Pierpont originally wrote a song to commemorate the local annual sleigh races around the time of Thanksgiving in America, but its popularity has since grown exponentially to become one of the most popular Christmas songs worldwide.
© Music / Performers Copyright – The Respective Owners
Concept, Animation and Presentation by SimplSam
Some 3D content derived via Blender from reference content @ "Free 3D"
Other original artworks created in Moho/Affinity Design. All animation in Moho with composition in Davinci Resolve