We popped down to Brighton, England on the Summer bank holiday weekend  to check-out the fashion, music and culture of the infamous Brighton Mod Weekender 2019 scene.
The 2019 event ran between the 24th and 25th August .
I was literally overwhelmed by the shear level of styling and presentation of most of the scooters (and their owners) — So we decided to share some of our favourite photos with you and video below:
Brighton Mod Weekender 2019 – Photos of the day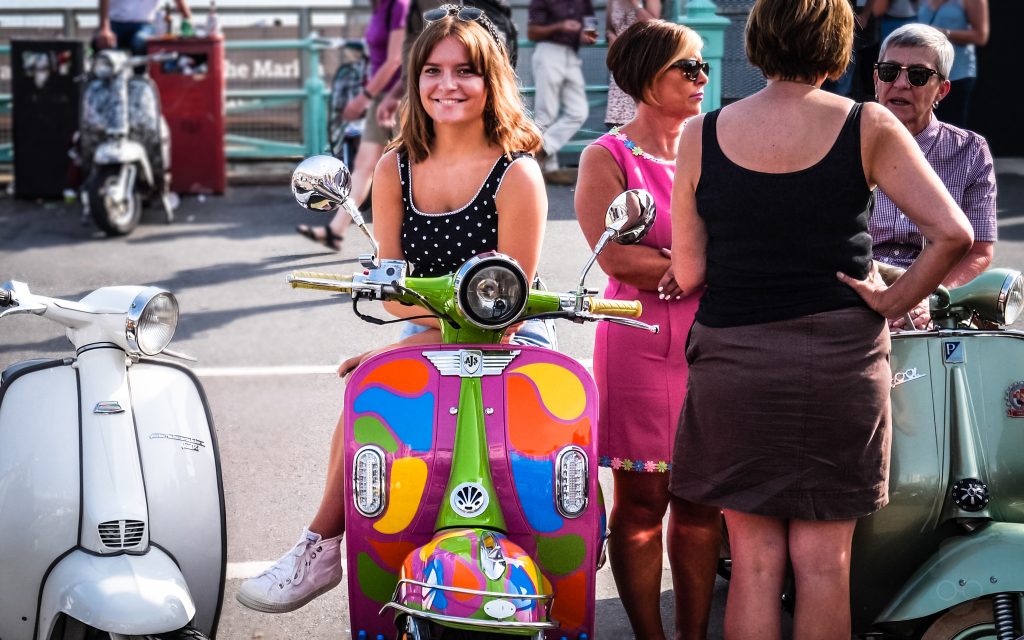 Enjoying the summer Sun.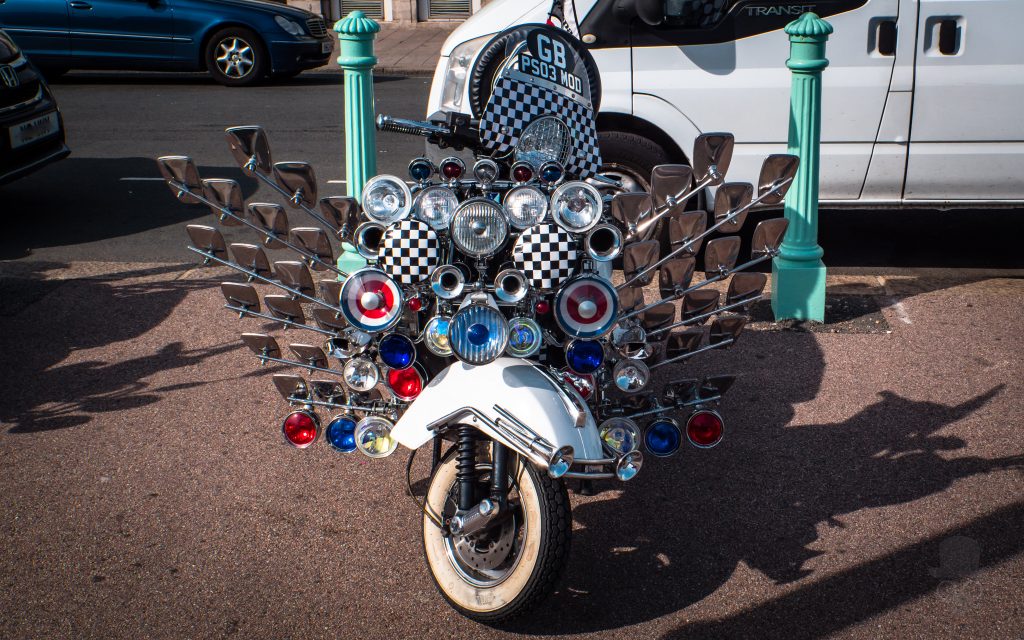 "Swinging London" saw its fare share of Mod youth culture, and some Mods splintered off forming Skinheads. There was also plenty of rivalry with Rockers and Teddy Boys.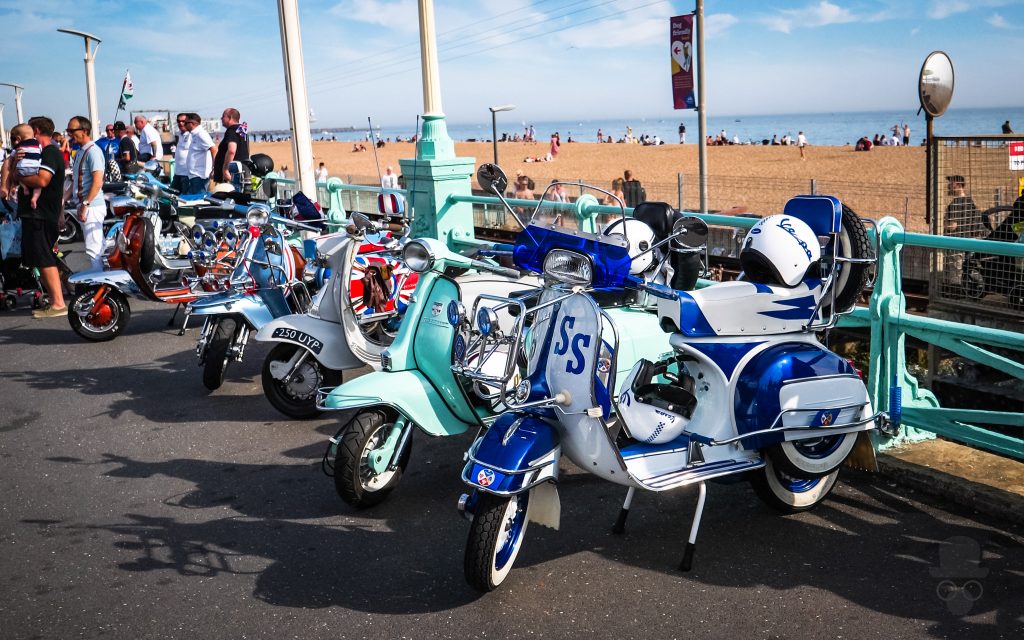 Brighton Mod Weekender 2019 Photo Gallery 1
(17 Photos – Click any to view)

Blooming marvellous displays of veteran Lambretta's and Vespa's on the streets of Brighton, Sussex.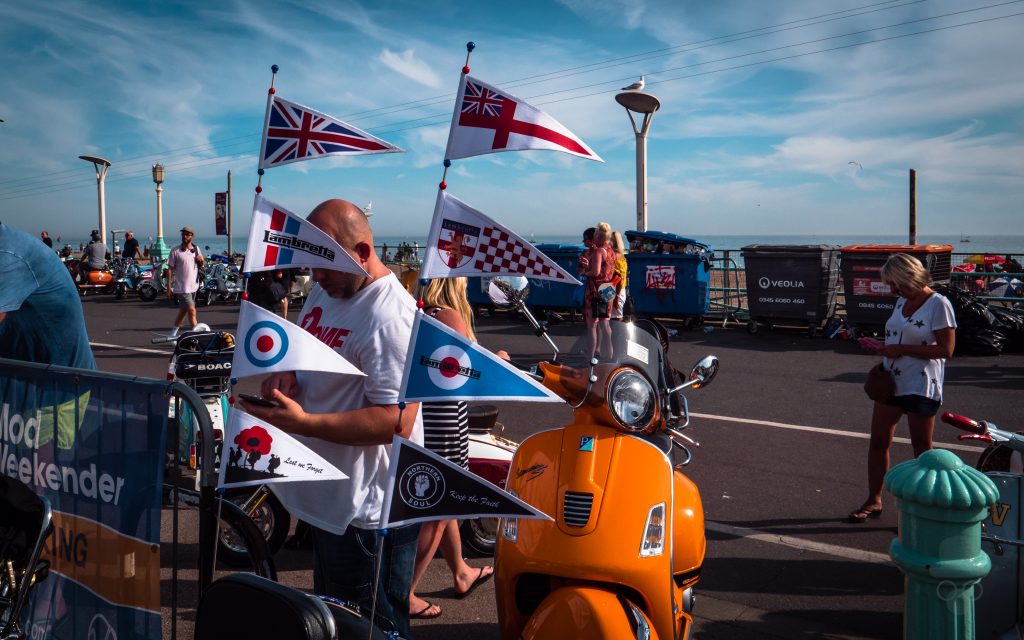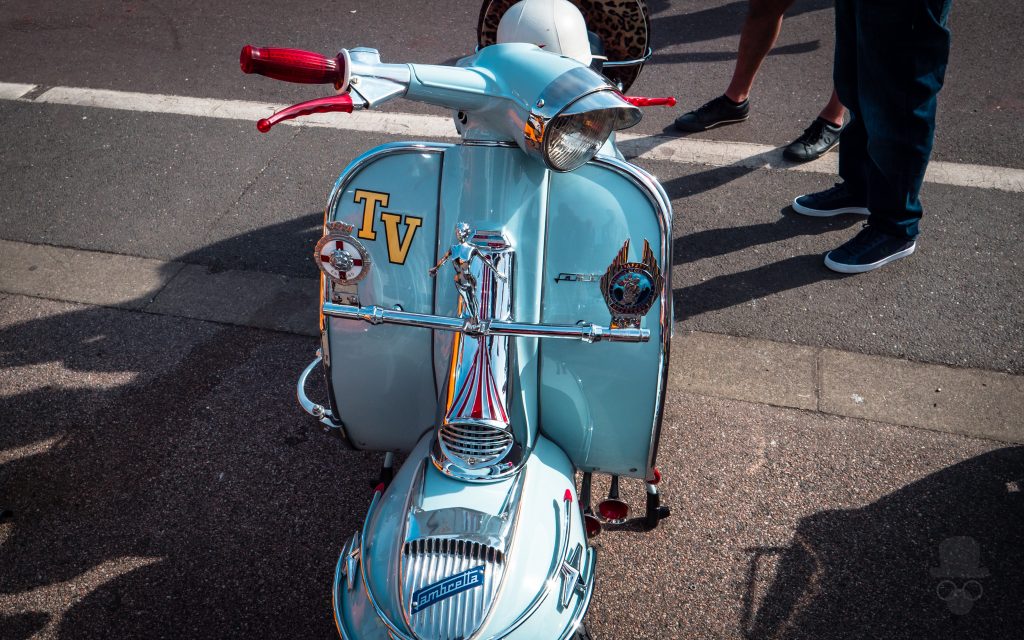 Originally Italian fashion and Jazz music were the inspiration for Mods – who were subsequently influenced in the 1960s and 1970s by mod and beat music bands such as The Who, Small Faces, The Kinks and The Jam — and the iconic Quadrophenia film — with some parts of the movie being filmed on location in Brighton.
Brighton Mod Weekender 2019 Photo Gallery 2
(18 Photos – Click any to view)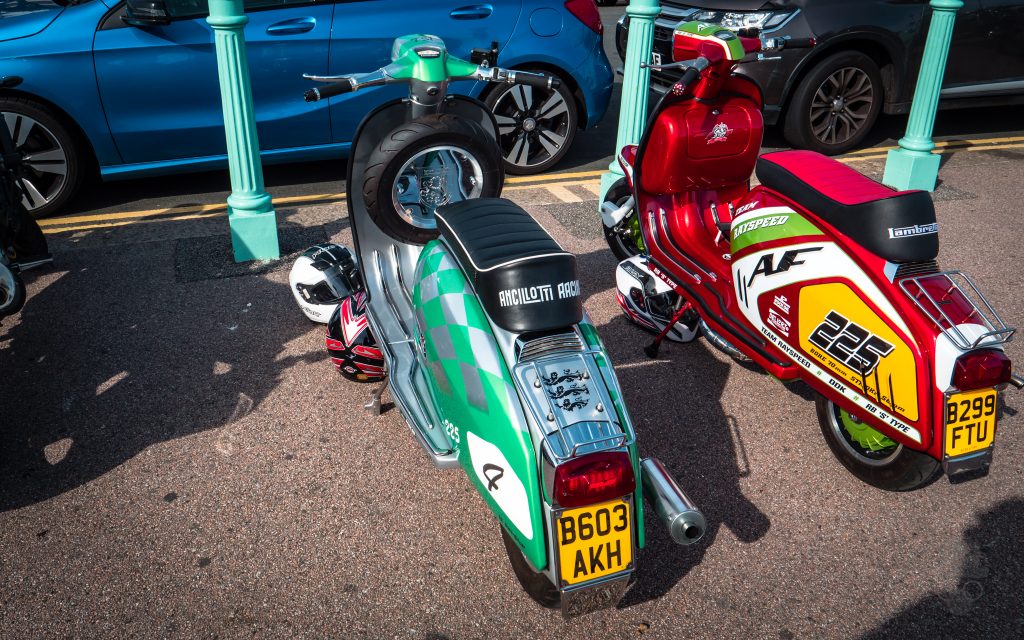 See also: The Official Homepage