The incredibly multi-talented Kitty, Daisy & Lewis energise and excite a rapturous crowd with their addictive energetic uptempo live blues/country/ska music – at London's Ealing Blues Festival 2018.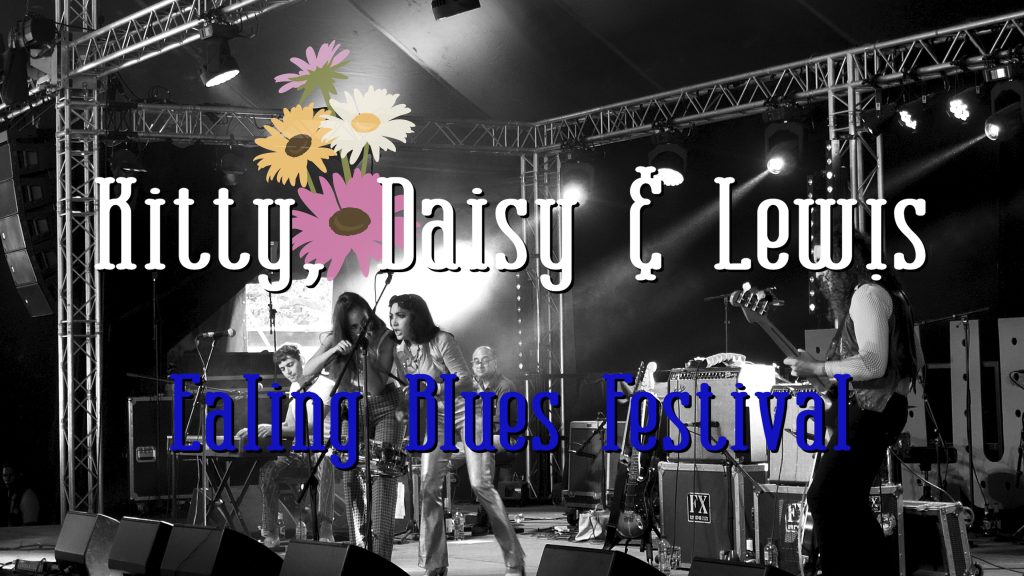 Featuring the hugely talented trumpet player Eddie "Tan Tan" Thornton.
Playlist includes the Hit Tracks: "It ain't your business", "Baby Bye Bye", "Going Up the Country" and "Tomorrow".
Gig Video
Live Performance by: Kitty, Daisy & Lewis – featuring: "Tan Tan" @Ealing Blues Festival, London.
© Music / Performers Copyright – Sunday Best Recordings (youtube.com/sundaybestrecordings)
Official Websites: Kitty, Daisy and Lewis / Ealing Summer Festival